Im Privatbereich haben wir vielleicht nur bei unserem Reisegepäck oder bei einem Umzug Berührung mit der Transportversicherung. Aber wenn wir die endlosen Lkw-Kolonnen auf der Autobahn sehen - dem "rollenden Lagerhaus Deutschlands" - erhalten wir einen Eindruck von der Bedeutung der Transportversicherung, die unter anderem die Warenladungen (goods-in-transit) versichert. Eine Serie von Beiträgen auf versicherungsmagazin.de erläutert Grundbegriffe der Assekuranz in Fragen und Antworten auf Englisch. Im elften Teil der Serie "Versicherungsenglisch für Versicherungsvermittler" dreht sich alles um die Transportversicherung.
Before booking a skiing holdiday you may ask the travel agent: "Are we were fully insured for all types of skiing accidents?" Which classes of insurance may this question refer to?
Luggage/ baggage insurance
Personal effects coverage (PEC)
Travel insurance
"Care-Free Holiday Insurance Package ...
Luggage insurance – what will be compensated?
Theft or robbery in transit/ en route
Checked-in baggage arrives damaged or doesn't arrive
Theft out of a locked car
Damage and losses caused by an accident
Damage due to fire, storm, and force majeure
Lost things to a limited extent
Can you give a definition of Marine insurance?
The insurance of ships (including oil-rigs at sea) and their cargoes and freight.
Marine insurance and marine cargo insurance cover the loss or damage of vessels at sea or on inland waterways, and of cargo in transit, regardless of the method of transit. When the owner of the cargo and the carrier are separate corporations, marine cargo insurance typically compensates the owner of the cargo for losses sustained from fire, shipwreck, etc., but excludes losses that can be recovered from the carrier or the carrier's insurance.
Can you distinguish between Hull and Cargo insurance?
Hull insurance means insurance on a ship (including oil-rigs at sea), boat, hovercraft or aircraft, including its machinery and equipment. and
Cargo insurance has to do with all goods in transit except aviation; i.e. not only cargo at sea, but also by other means of transport (intermodal transport) and covers losses during transport on an "all risks" basis. Insurance is provided for "all perils to which the ship or the cargo is exposed during the term of the cover".
Does the VVG contain any provisions regarding ocean marine insurance? Give a reason.

The provisions of the VVG do not apply to ocean marine insurance (sect. 209 German Insurance Contract Act), because the parties to the policy are experienced business people who don't need consumer protection.
How does the VVG describe the scope of cover/ risk assumption concerning inland transportation insurance (inland water and inland transit risks)?
In the case of the insurance of goods against the risks of transportation by land or inland water-ways as well as the concomitant storage, the insurer shall bear all the risks to which the goods are exposed throughout the period of cover (sect. 130 German Insurance Contract Act).
Which kinds of transports are insurable by an inland transportation insurance?
All conveyances of goods onshore/ on land carried out by the usual means of conveyance/ of transport(ation), such as by rail, by post (= dispatch of goods), by inland navigation/ water vessel, or by an air carrier/ by a cargo aircraft/ plane, etc
What can be compensated under a Goods-In-Transit policy?
Goods-In-Transit insurance pays for goods that are lost, stolen or damaged while they are being moved in the insured's vehicle or by a carrier. The insurance may cover either the goods or the carrier's liability/ freight forwarder's liability for them. When the owner of the cargo and the carrier are separate corporations, marine cargo insurance typically compensates the owner of the cargo for losses sustained from fire, shipwreck, etc., but excluded losses that can be recovered from the carrier or the carrier's liability insurance.
Even though/ Although Marine ins. is a so-called "all risks cover", could you name any exclusions? -
Wilful act or gross negligence of the insured
False declaration
Ordinary humidity and change of temperature
Unsuitable conditions of the goods for the transport
Improper or insufficient package/ improper loading into the conveyance
indirect damage/ costs/ expenses in case of claim
What does the acronym INCOTERMS stand for?
International Commercial Terms = Standardformeln für den internationalen Warenhandel
What do INCOTERMS define?
The various INCOTERMS define points in the import-export business at which the insurable interest/ the risk passes from the seller to the buyer.
Can you describe risk factors physical features/ material facts which play an important role for the premium calculation in inland marine/ transportation insurance?
Kind of goods (pressure/ water sensitivity, fragile ['frædschail], inflammable, theft-prone [əu])
Packaging (Material = packaging; das Verpacken = packing)
Means of transport(ation) (road, rail, sea)
Route of transport(ation)
Climate risks
Political risks
Can you list some keywords for a prompt card describing the handling/ processing of marine claims?
Ascertaining the cause of the damage
Can cover be provided/ granted?
(Examples: Inception/ expiration of insurance cover, Sum insured sufficient?, Object damaged, subject matter of the insurance?, Material damage and/ or third party claim?, Does any exclusion apply?)
Amount of indemnification (Examples: Partial or total loss?, When is payment due?, Repair costs or current market value?, Loss assessment expenses)
Seeking recourse/ filing a claim to recourse: Is the forwarding agent or any other third person responsible for the damage?
In cases of doubt: Is it possible to decide in favour of the insured or grant an ex gratia payment?
Continuation of contract: Must anything be done to prevent further losses?
Can you name some further related classes of marine business?
trade fair and exhibition (risks) insurance
coin machine insurance, vending machine insurance
stock-in-transit insurance, omnium insurance
insurance of jewels, jewellery and fur goods
musical instruments insurance
Glossary
Warenladungen = goods-in-transit
False declaration = unrichtige Erklärung
The author
After many years working in the insurance business (mainly in the non-life sector) and being involved in various teaching activities and projects dealing with textbooks, Dieter Aigner has gathered additional experience as an English trainer on behalf of BWV Rhein-Main since 2009.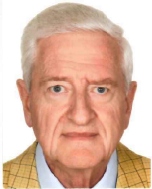 Autor(en): Dieter Aigner