Die Wirtschaftswelt rückt immer näher zusammen und Englisch ist die Lingua franca des heutigen Business. Auch Versicherungsvermittler stehen häufig vor der Herausforderung, Englisch sprechen zu müssen. Eine Serie von Beiträgen auf versicherungsmagazin.de erläutert Grundbegriffe der Assekuranz in Fragen und Antworten auf Englisch. Der achteTeil beschäftigt sich mit der Haftpflichtversicherung.
Wer einem anderen aus Unachtsamkeit einen Schaden zufügt, haftet mit seinem ganzen Vermögen. Deshalb ist die private Haftpflichtversicherung eine der wichtigsten Versicherungspolicen, die die ganze Familie (PartnerIn und Kinder) schützt. Trotzdem liegt die Marktdurchdringungsrate/ Versicherungsdichte nur bei 83 Prozent aller Haushalte (www.gdv.de vom 16. August 2019: Deutschland im Versicherungs-Check).
Who are the three parties that may be involved in a liability claim?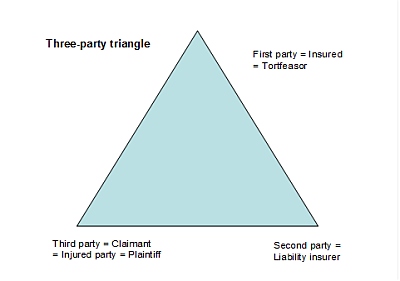 What are the tasks of a liability insurer?
Liability insurance protects the insured against claims towards them by third parties. The insurer
compensates justified claims and
defends the insured against unjustified claims (insofar the insurers provide legal protection)
We distinguish between private/personal and commercial liability insurance (different insurable interests). How would you describe the insured risk under a private liability policy?
The insured is covered in their capacity as a private person plus
quantitative (moving into a larger flat) and qualitative changes (starting with a dangerous hobby) plus
new risks (limited), such as buying a dog, plus
family members (additional insureds)
Which liability cases should be discussed and clarified in advance?
Damage to borrowed things
Household effects during removal, e.g. help between friends
What if a child under seven years causes a damage?
Pure(ly) financial losses
Recourse of statutory social insurance carriers
...
Regarding property damage to a third party: Is the compensation of the insurer based on the 'principle of indemnity'or on a 'new for old basis'?
Under liability policies material damage is compensated according to the principle of indemnity, that is current or present market value/cash value indemnification.
In case of a claim: What kinds of questions will the claims officer/loss adjuster additionally ask?
"Do you think you have done something wrong?"
"Do you think it was your sole responsibility? Or is anybody else partly to blame?" (con'tributory negligence)
"Who has suffered damage?"
"Only material damage or also bodily injury?"
"What kind of injuries?"
"Have they already demanded compensation?"
...
What types of liability insurance can you distinguish?
Private
Personal liability
Property owners' liability
Pet insurance, e.g. for a dog or horse owner
Motor third-party cover
Legal expenses
Commercial & Industrial
Employers' liability (compulsory)
Public liability
Product liability
Product recall
Environmental impairment
Professional indemnity
What is an 'Environmental Impairment' cover?
A liability policy that pays if the insured negligently causes environmental pollution.
How could you improve your writing style?
Think positive and phrase positively
Choose customer-oriented language
Use nouns only if necessary
'You' may be better than 'we'
'Active form' may be better than 'passive form'
Maximum 15 words per sentence
Glossary:
borrowed = geliehenen
principle of indemnity = Zeitwertbasis
new for old basis = Neuwertbasis
Professional indemnity = Berufshaftpflichtversicherung
The author
After many years working in the insurance business (mainly in the non-life sector) and being involved in various teaching activities and projects dealing with textbooks, Dieter Aigner has gathered additional experience as an English trainer on behalf of BWV Rhein-Main since 2009.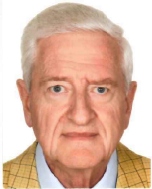 Autor(en): Dieter Aigner