Die Wirtschaftswelt rückt immer näher zusammen und Englisch ist die Lingua franca des heutigen Business. Auch Versicherungsvermittler stehen häufig vor der Herausforderung, Englisch sprechen zu müssen.

Die Gelegenheiten beziehungsweise Verlegenheiten für Versicherungsvermittler, ihre Englischkenntnisse anzuwenden, können unterschiedlich sein: Versetzungen an einen Standort im Ausland, Firmenkunden, die ins Ausland exportieren oder dort Tochtergesellschaften unterhalten, englischsprachige Expats, die Versicherungsschutz suchen. Eine Serie von Beiträgen auf versicherungsmagazin.de erläutert Grundbegriffe der Assekuranz in Fragen und Antworten auf Englisch. Der zehnte Teil befasst sich mit den Anforderungen, die Firmenkunden an Vermittler stellen. Was ist zu bedenken, bevor ein Versicherer eine 'Paketpolice' schnüren kann?
Business/Corporate insurance and conversation techniques
What are the different types of business insurance according the Association of British Insurers (ABI) in the UK?
Required by law (compulsory/statutory)
Employers' liability insurance (equivalent of the German statutory accident insurance in the UK)
Commercial motor insurance
Optional
Commercial property insurance including business interruption insurance
Liability insurance
...
What are the insurer's (agent, broker, surveyor, underwriter, actuary) tasks when visiting a client for the first time?
Try to develop mutual trust
Perform a thorough risk management review of the prospect's loss exposures, or take into account any results of previous risk management considerations.
Take a closer look at the existing class of risk and policies, e.g. any bottlenecks within the production process, uninsured risks, underinsurance (SI < insurance value), deductibles/ excesses too low, premiums too high, …
Loss experience/ Claims history
Loss ratio
Outlook on the future, e.g. expected changes in the risk, development of turnover
...
What questions may the insurer want to clarify during a first visit?
"What are your expectations on your insurer?" (such as product quality, expertise in the customer's business and responsiveness of the insurer)
"Are there any cornerstones, restrictions, or special wishes we have to take into account?" (e.g. recommendations of last risk management report, exposure to natural hazards?)
"Are there any definitions in connection with the risk bearing ability of your company?"
"What are your expectations regarding/ concerning the further development of your turnover?"
"May we have a closer look at your usual sale contracts?" (in order to fix the liability cover tailor-made)
What kind of document might the insured party get after completion of the contract?
Cover note
Insurance policy
Certificate of insurance
Addendum/ Amendment to a policy, Endorsement, (Insurance) schedule ['skedschuəl GB or 'schedju:l US]
Commercial property insurance and conversation techniques
COPE is an acronym describing a common tool used in underwriting the fire peril and other causes to loss of property. What does COPE stand for?
Construction
Occupancy, Type of business
Protection (loss prevention)
External exposure
How could the insurer advise customers on property insurance?
Which items are to be insured (insurable interest)? (e.g. buildings, factory equipment, stocks/ goods, cost of clearance of debris, other people's property)
What sums insured are needed? (insurance value, risk-bearing capacity, underinsurance, insurance on first loss)
Territorial scope of the cover (insurance location, insured premises, off-premises insurance)
Which perils should be covered? (named perils, all risks, radioactive isotopes, internal operational failure/ mechanical and electrical breakdown)
...
What recommendations may the insurer wish to discuss after a plant visit?
Improving the housekeeping (the care, cleanliness and maintenance of premises, including the systematic collection and disposal of waste)
Enforcing of no-smoking rule, hot work permit, ...
Establishing fire areas, e.g. separation between storage and production by fire walls or spatially divided
Installing smoke detectors, a sprinkler system if necessary
regular examination of electrical installations
Why is a business interruption insurance essential for the survival of a company?
After a property damage the property insurer will only cover the damage to the insured property. Whereas a so called consequential damage (or loss) will not be compensated.
But even minor damage to a company's property could seriously interrupt its business leading to loss of income and extra expenses.
Which conversation techniques can you recommend?
Use hesitation devices ('So, let me think for a moment …')
Ask polite questions (Could you give me your policy number?; "Considering the value of your new machinery you appear to be underinsured." vs. "Do you think you are still sufficiently insured after the purchase of your new machinery?")
Get active with your listening ('Could you give some more details?')
Make statements in the first person (In my opinion …)
Ask for help
Commercial liability insurance and dealing with complaints
What are the main liabilities which our business clients face?
outside the insured's business property/ factory premises/ company site: legal duties to maintain safety, perhaps even duties to implement safety precautions, e.g. obligation to strew sand or salt when icy, falling roof tiles/ flower pots
on the premises: external individuals/ non-company employees and staff may suffer a loss/ may be injured/ may come to harm
operational hazards which may lead to external consequences, e.g. on erection sites
losses after the sale of goods
losses due to products
What are the main types of commercial liability insurance?
Employers' liability – required by law (compulsory/ statutory)
Public liability
Product liability
Directors' and officers' liability
Professional indemnity
What is employers' liability insurance (ELI)?
ELI covers claims made by your employees for illness or injury that they suffer due to their work. For example a staff member trips on a wet warehouse floor and breaks their arm, or a former employee falls ill due to asbestos exposure during their work. Most employers are legally required to have at least £5million of ELI.
What does a public liability policy cover?
It covers the cost of claims notified by members of the public for incidents that occur in connection with the insured business activities.
Examples: A customer trips and breaks a leg in a shop because the stairs were damaged; water leaking through a ceiling in a hotel has damaged a guest's property.
Does a business owner need public liability insurance?
This depends on the kind of business you have and the work that you do. If you come into contact with members of the public, then it's worth considering. This includes having a shop or premises that customers visit, going to customers' homes or business premises, dealing with customers' property, working in public, or working with contractors.
What does a product liability policy cover?
It covers the cost of compensating anyone who is injured by a faulty product that the insured firm designs, manufactures or supplies.
Example: Defective bicycle parts can cause the biker to lose control of the bicycle and fall, or crash with a pedestrian, resulting in serious injury or death, e.g. due to faulty frame welding, or improper assembly.
What does a Directors' and officers' liability policy cover?
It covers the cost of compensation claims made against the insured firm's directors and officers for alleged wrongful acts.
What do we understand by 'Professional indemnity' insurance?
A form of liability policy that protects certain professions against professional negligence; or protects insured professionals such as architectural corporations and medical practitioners against potential negligence claims made by their patients/ clients.
Is professional indemnity insurance compulsory?
Professional indemnity insurance isn't required by law, but if you work in a sector including law, financial advice, accountancy, architecture or healthcare, you may be required to have it by your regulator or professional body. You may also find that your client contracts specify a minimum level of professional indemnity cover.
How may a case of liability be triggered?
normally on loss occurrence principle or occurrence basis, e.g. when a road accident happens
acts committed principle, e.g. architects: When was the mistake made/ committed?
manifestation principle, e.g. environmental liability: When was the loss discovered?
claims made basis, e.g. asbestos-related occupational diseases: When was compensation demanded?
Is the liability of the insurer unlimited or is there a maximum cover?
No, under a policy there are fixed separate or combined limits (of indemnity) for bodily injury, property damage and financial loss for each occurrence and/ or in the annual aggregate (for any one period of indemnity).
Could you name any examples of exclusions?
War risk
Terrorism
Damage/ Losses intentionally/ deliberately and unlawfully caused by the insured (§ 103 VVG);
relationship clause, claims between family members;
nonfeasance, a failure to act, e.g., to repair a defective pathway;
What may be the basis for the annual premium?
The annual premium may be expressed
as a fixed amount (e.g. small businesses per head) or
as a percentage of the annual turnover (if the product risk/ products operations liability pre-dominates) or
as a percentage of the annual wage expenditure.
How could an inspection report be structured which deals with public and products liability risks of a factory?
Hazards relating to premises and operations (Pollution hazards, Accident to the factory's staff)
Product-related hazards (Types of products, Exposure to claims, Exports)
Hazards relating to employer's and manager's activities
Recommendations (legal and statutory safety requirements)
Loss history 5 years (previous loss experience)
Info about the existing insurance
Can you give some tips for dealing with complaints?
Take each complaint seriously
Listen to your customer and show them you understand what they are feeling
Admit that a mistake has been made and say sorry
Accept personal responsibility
Take immediate action
Offer compensation
Thank the customer for making the complaint
Glossary
Addendum = Anhang
Warehouse = Lagergebäude
Occupancy, Type of business = Betriebsart, Gebäudenutzung
nonfeasance = Nichterfüllung einer Verpflichtung
a failure to act, e.g., to repair a defective pathway = Nichtbeseitigung gefahrdrohender Umstände
The author
After many years working in the insurance business (mainly in the non-life sector) and being involved in various teaching activities and projects dealing with textbooks, Dieter Aigner has gathered additional experience as an English trainer on behalf of BWV Rhein-Main since 2009.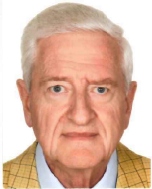 Autor(en): Dieter Aigner