Die Wirtschaftswelt rückt immer näher zusammen und Englisch ist die Lingua franca des heutigen Business. Auch Versicherungsvermittler stehen häufig vor der Herausforderung, Englisch sprechen zu müssen. Eine Serie von Beiträgen auf versicherungsmagazin.de erläutert Grundbegriffe der Assekuranz in Fragen und Antworten auf Englisch. Der vierte Teil beschäftigt sich mit der Lebensversicherung.

Beim Verkauf von Lebensversicherungen ist die finanzielle Situation des Kunden von besonderer Bedeutung. Im Englischen nennt man das "personal financial planning." Das ist beispielsweise wichtig, wenn ein Häuslebauer oder der Interessent für eine Eigentumswohnung ein Hypothekendarlehen beantragt, und eine Bank günstigere Konditionen einräumt, wenn der Antragsteller mit dem Abschluss einer Hypothekenversicherung (mortgage insurance) einverstanden ist - einer Spielart der Lebensversicherung.
Life insurance and correspondence
What types of life insurance products can we distinguish?
Term insurance (with a contract period fixed in advance)*
Whole (of) life/ Permanent insurance*
Endowment insurance
Unit-linked insurance (policies)
Annuity policy
Personal pension plan (PPP)/ scheme (PPS)
Income protection plan/ disability insurance
Mortgage payment protection policy
What particular questions may the proposer have to answer?
"When were you born?"
"What's your occupation?"
"Have you any physical disability, infirmity or ill-health of any description?" (a medical certificate may be necessary)
"How tall are you?"
"Whats's your weight?"
"Has your weight varied recently?"
What does an Annuity policy pay?
An annuity pays a set income annually while the policyholder is alive in return for an initial lump sum premium payment.
Who may be the beneficiary in life insurance?
A person nominated, usually the nearest relatives or other named beneficiary
What is the purpose of a mortgage payment protection policy?
It provides a safeguard against not being able to keep up with the repayments.
Can you give some tips for writing business letters?
Think before you write/ click, etc
What may be an appropriate subject line?
How can you start in a positive way?
Decide on the structure – paragraph by paragraph
Keep it short and simple
Can you achieve a positive impression?
Correspondence phrases:
'Thank you for your … (enquiry) of … (date)'.
'As discussed (over the phone) …'
'We have pleasure in settling your claim in full.'
'we would be grateful for information on …'
'we would like to … (ask, know, confirm) '
'We must ask you to excuse us from accepting your offer.'
'Unfortunately your claim for a replacement ... (name of the item) cannot be accepted as it is outside the terms and conditions of your policy.'
'We are pleased to attach/ enclose/ confírm …'
'If you have any questions, we would be delighted to answer them.'
'We look forward to hearing from you soon.'
*The policies provide lump-sum benefits on the death of the policyholder.
Glossary
Endowment insurance = kapitalbildende Versicherung
Unit-linked insurance = fondsgebunde Versicherung
Annuity policy = Leibrentenversicherung
Personal pension plan (PPP)/ scheme (PPS) = private Altersvorsorge, Betriebsrente
Income protection plan/ disability insurance = Arbeitsunfähigkeitsversicherung
Mortgage payment protection policy = Hypothekenrestschuldversicherung
beneficiary = Begünstigte/r
The author
After many years working in the insurance business (mainly in the non-life sector) and being involved in various teaching activities and projects dealing with textbooks, Dieter Aigner has gathered additional experience as an English trainer on behalf of BWV Rhein-Main since 2009.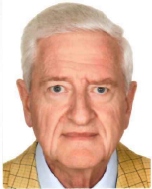 Autor(en): Dieter Aigner