Die Gelegenheiten beziehungsweise Verlegenheiten für Versicherungsvermittler, ihre Englischkenntnisse anzuwenden, können unterschiedlich sein: Versetzungen an einen Standort im Ausland, Firmenkunden, die ins Ausland exportieren oder dort Tochtergesellschaften unterhalten, englischsprachige Expats, die Versicherungsschutz suchen. Eine Serie von Beiträgen auf versicherungsmagazin.de erläutert Grundbegriffe der Assekuranz in Fragen und Antworten auf Englisch.
Bei der Unterteilung des Versicherungswesens haben wir bereits die Namen verschiedener Versicherungszweige (classes of insurance) und Versicherungsprodukte (insurance products) kennen gelernt. Daher starten wir nun mit der Hausrat- und der Wohngebäudeversicherung. Die Aufgaben, die mit Zahlen der BaFin arbeiten, wurden durch neue Statistiken der BaFin für 2021, veröffentlicht im Dezember 2022, aktualisiert.
Contents and buildings insurance
What are the two main types of insurance for your home?
(Home) contents insurance and (Residential) buildings insurance = Householder's or house-owner's policies
What do you mean by contents?
Household and personal effects you take with you when you move. If you have items of high value you should identify them as specified personal belongings (insurable interest).
Which perils are insured under a German standard policy?
The insurer provides cover against financial consequences of
Fire, lightning, explosion, implosion, aircraft fall (FLEXA) – fire damage
Theft by forced entry – burglary damage; damage due to robbery
Escaping tap water – water damage
Storm/ hail – storm/ hail damage
Is the compensation of the insurer based on the 'principle of indemnity' or is it a 'policy on a reinstatement basis'?
Generally it is a new for old cover/ replacement as new cover. That means a claim may be settled in full.
What types of questions will the proposer have to answer?
"Could you please give me the address of your flat?"
"What is the size of your flat in square metres?"
"What are the outer walls/ is the roof made of?"
"Are there any special dangers (risk-aggravating factors) in the neighbourhood?"
How can we calculate the average sum insured (SI) in Germany in 2021? (Statistik BaFin, Erstversicherungsunternehmen)
Total SI (€1903bn) divided by the number of contracts (26.9m) is/ equals €70,700.
Could you imagine any additional insurance, extensions of cover?
Cover for other natural hazards, e.g. flood damage, heavy rain,
Luggage/ baggage insurance/ personal effects coverage (PEC); Travel insurance
How is a claim (report) handled?
If cover can be granted, the further processing of claims depends on the extent of damage.
Small claims procedure: After receiving the completed claim form and satisfactory proof of value or cost of repair, the insurer will give their bank a transfer order and inform the claimant accordingly: 'We transferred/ remitted the indemnity sum to your account with ... (name of the bank).'
What kinds of questions will the claims officer/ loss adjuster/ claims advisor ask?
"What happened?"
"When did it happen?"
"Where did it happen?"
"Why did it happen?" (cause of the event)
"Could you describe the damage to the insured items?"
"Could you give a rough estimation about the extent of damage/ cost or size of the claim?"
After having settled a loss, the insurer will check: Is there a claim of/ to recourse = right of recovery/ recourse to claim damages from a causer/ tortfeasor? What may be the legal basis for such a claim?
§ 86 VVG: An insurer which has settled a claim is entitled to have recourse against any third party which is responsible for the damage (subrogation by operation of law / assignment of claims).
What things are covered under a buildings policy?
Buildings insurance covers damage to the structure of your home (walls, roof, etc) and outbuildings (garage, shed) and its permanent fixtures and fittings (insurable interest).
How can we calculate the average premium rate regarding (Residential) buildings insurance in Germany in 2021? (Statistik BaFin)
Total portfolio premium (€9267m) divided by Total SI (€10552bn) is/ equals 0.88‰ [nought (zero/ oh) point eight eight per mille.
Glossary
principle of indemnity = Zeitwertbasis
policy on a reinstatement basis = Neuwertbasis
a claim of/ to recourse = Regress
subrogation by operation of law = Abtretung von Forderungen aufgrund rechtlicher Verpflichtungen
assignment of claims = Übergang von Ersatzansprüchen
The author
After many years working in the insurance business (mainly in the non-life sector) and being involved in various teaching activities and projects dealing with textbooks, Dieter Aigner has gathered additional experience as an English trainer on behalf of BWV Rhein-Main since 2009.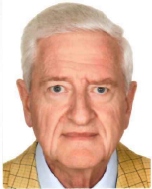 Autor(en): Dieter Aigner