Die Wirtschaftswelt rückt immer näher zusammen und Englisch ist die Lingua franca des heutigen Business. Auch Versicherungsvermittler stehen häufig vor der Herausforderung, Englisch sprechen zu müssen. Eine Serie von Beiträgen auf versicherungsmagazin.de erläutert Grundbegriffe der Assekuranz in Fragen und Antworten auf Englisch. Der sechste Teil beschäftigt sich mit der privaten Krankenversicherung.
Wenn Sie sich vorstellen, dass Sie in einem überfüllten Krankenhaus nur auf dem Gang Platz finden oder zusammen mit schwerstkranken Patienten in einem Zimmer liegen, wünschen Sie sich, über mehr Wahlmöglichkeiten im Rahmen einer privaten Krankenhauszusatzversicherung (supplement in case of hospitalisation, a sort of top-up benefit) zu verfügen.
Private health insurance
What do you know about health insurance?
There are two types of private health insurance in Germany: comprehensive and top-up covers = supplementary benefits/ covers = Hospital and medical expenses insurance.
In GB we distinguish between:
Permanent health insurance and Private health insurance
Permanent health insurance = Insurance against disablement by sickness or accident which is renewable at the insured's option up to a stated age.
Private health insurance = Insurance to pay the fees for private medical or hospital treatment.
What do you mean by waiting period?
A period elapsing after the inception of an insurance during which, if the event insured against occurs, the insurers will be under no liability.
How are doctors' bills settled?
First the insureds have to pay such bills themselves, then they submit them to their health insurers and get then their payments reimbursed.
Name benefits of a travel insurance for a single journey.
Cancellation cover
Medical expenses
Daily hospital benefit
Personal accident cover
Baggage cover
Cover for cash and lost documents, such as a passport including additional travel and accommodation expenses
Personal liability cover
Compensation for delayed or missed departures
Legal expenses and assistance
Glossary
Permanent health insurance = Invaliditäts-, Berufsunfähigkeitsvers. infolge von Krankheit oder Unfall
The author
After many years working in the insurance business (mainly in the non-life sector) and being involved in various teaching activities and projects dealing with textbooks, Dieter Aigner has gathered additional experience as an English trainer on behalf of BWV Rhein-Main since 2009.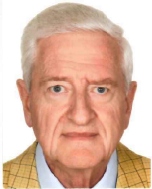 Autor(en): Dieter Aigner