Die Wirtschaftswelt rückt immer näher zusammen und Englisch ist die Lingua franca des heutigen Business. Auch Versicherungsvermittler stehen häufig vor der Herausforderung, Englisch sprechen zu müssen. Der fünfte Teil beschäftigt sich mit der privaten Unfallversicherung.

Mit einer Jahresprämie von 91 Euro (Durchschnittswert laut Statistik Bafin für 2021) kann niemand umfassend gegen die finanziellen Folgen eines Unfalls abgesichert werden. Andererseits ist nicht jeder Kunde in der Lage, monatlich eine Prämie aufzuwenden, die ihm/ ihr im Fall einer Vollinvalidität 100 Prozent Einkommensverlust ausgleicht. Eine behutsam gestellte Frage. "How much could you spend for your personal accident insurance per month?" könnte weiterhelfen.
Personal accident (PA) insurance and arranging a meeting
What is the equivalent of the German statutory accident insurance in the UK?
This is the employer's liability insurance. It is a legal requirement (compulsory/ statutory).
What types of PA insurance products can we distinguish?
Individual personal accident insurance
Leisure time accident insurance
Personal accident insurance with guaranteed refund of premiums
Children's accident insurance
Group/ collective personal accident insurance
...
Which benefits can a prospective client choose?
accidental death benefit
disability or disablement benefit (most important)
hospital daily benefit
daily accident benefit
medical expenses
plastic surgery
...
How can you calculate the shortfall in case of total and permanent disability?
Capital needed/ annuity = annual income shortfall x 100/ net interest sg rate
How much premium did a policyholder in Germany pay for their PA insurance (without premium refund) in 2021?
Total portfolio premium (€6,783m) divided by number of contracts (74.56m) is/ equals € 91 per year.
What might you want to know when booking a skiing holiday at a travel agent's?
"Are we fully insured for all types of skiing accidents?"
Arranging a meeting: Develop a typical dialogue.
'I'd like to make an appointment with Mrs/ Mr …, please.'
'When can we meet?'
'When would it be convenient?' – 'Next Monday at ten o'clock?'
'Would Friday at eight be OK?'
'That would be fine.'
'Sorry, I can't make Wednesday.'
Glossary
Capital needed/ annuity = jährliche Zahlung
The author
After many years working in the insurance business (mainly in the non-life sector) and being involved in various teaching activities and projects dealing with textbooks, Dieter Aigner has gathered additional experience as an English trainer on behalf of BWV Rhein-Main since 2009.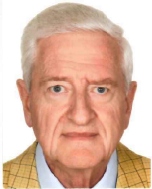 Autor(en): Dieter Aigner